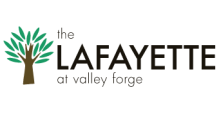 Your Review
Submit a Review

Resident Reviews
It is a very nice place to live in
|

Recommended: Yes
Comfortable living arrangements|Recommended: YesI like it here so far. Family based and nice people. Can hear birds singing in the mornings and the pool is great for hot summer days.
Great place to live|Recommended: YesGreat place to live
Property is well kept and nice atmosphere.|Recommended: YesI would recommend someone to live here.
Quiet and Safe|Recommended: YesI have everything I could ask for in a rental apartment. The space is clean, quiet and well maintained.
It is nice to stay in this property|Recommended: YesThe most important thing that I like about this apartment is that all the staff including the maintenance people are really good at their work. Maintenance is really fast. I also appreciate this place as it is always clean.
Apartments are large and well maintained.|Recommended: YesApartment is in a great area with Valley Forge Park near by, the complex has mature trees around every building, and very close to shopping.
The landscaping and property are very inviting.|Recommended: YesI enjoy living here. For apartment living it is one of the better developments.
Easy Living|Recommended: YesI would say that living in Lafayette is super easy. Yes the dwellings are outdated and lack the shiny new appliances and granite countertops that the competition boasts, but at the end of the day, they're rentals that really require minimal upkeep and are affordable. The location amongst the mature vegetation is enjoyable as well.
Great area, low key, perfect for family|Recommended: YesGreat area, love the trees, the pool, the gym, and the great amount of space.
Its a decent place to live and very cost effective.|Recommended: YesEnjoyed my 3 months stay in Lafayette at Valley Forge. Its a very decent place to live and very cost effective. This has got Gym, Pool, Lifts, Tennis courts, security entrance doors to each block and all the amenities are well maintained.
Property is good and well maintained.|Recommended: YesProperty is good to live. Its peaceful and has all the amenities.
V Good|Recommended: YesV Good
Grounds well maintained, apartments showing their age.|Recommended: YesExcellent location, grounds very well maintained, pool fitness facilities included in rent. A real gem
Love this place |Recommended: YesNever have I lived in a place that was sound proof I work night shift so this was very important to me I've been here 1 year and signed my second year lease. The apartment and building is clean, spacious, has beautiful surroundings and a nice free pool. Diane in leasing office is awesome and you can go to her about anything She even loves chatting Highly recommend this place