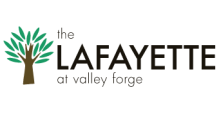 Your Review
Submit a Review

Resident Reviews
Good Location and access all highways and near to Tech Offices
|

Recommended: Yes
Great place to live|Recommended: YesGreat place to live
Good One|Recommended: YesGood one to stay
Amazing place to stay |Recommended: YesHad wonderful experience , soundproof , pleasant stay.
Excellent property.|Recommended: YesWell maintained apartments, spacious floor plan, good heating system, elevator is very reliable.
I am pleased with the apartment complex.|Recommended: YesWonderful. Quiet. Close to the mall and casino.
Nice apartment to live|Recommended: YesAm fine with everything other than we don t have indoor court like squash or badminton to play during Winter
Lovely,quiet, |Recommended: Yesvery peaceful and efficent pleasant staff. and attmosphere.
Show rent online|Recommended: YesDecent place Suggestion - rent/bill is sent by mail and is not shown on this portal. i think that the rent should be displayed with basic info so that it is convenient for the residents to pay and also, paper can be saved.
Good Location; Spacious Aoartments; Beautiful Grounds; Quick Response Maintenance; Great Views|Recommended: YesPleasant cheerful atmosphere; Confusion with multiple addresses for same building; would like to have an intercom system for visitors to gain entry at back of buildings, especially E building. Easy access to TK, x'pressway, 202 & 422; convenient trails for bicycling or walking. Some apartments need upgrading, especially kitchens.
Does not get better then this|Recommended: YesGreat place to live
Building updates are appreciated|Recommended: NoThe new windows and doors are a vast improvement and much appreciated. I don't hear the noise from 422 much anymore. The thermostats are atrocious. They don't respond to adjustment, the apartment is always too hot or too cold in the winter. Everyone I've known who lives on the 6th floor has had the same complaint. Electric baseboard heating might have been okay in the 60's, but it is just outdated now. A heatpump would be an awesome improvement, but I would settle for a thermostat that simply works.
Comfortable but older property with generally nice management|Recommended: YesThe apartment is warm and has good amenities, however, it is an older building. Leaks are a common problem during storms. In general, the building is quiet. The residents are friendly. However, I don't believe the walls/ceilings are actually sound-proof. This can be an issue if you have an upstairs neighbor who likes to vacuum at 2 AM on a weekday. (Perhaps, stronger enforcement of the "quiet time" from 10 PM - 10 AM?! Please!) The staff is kind and friendly (especially weekend staff and maintenance folks!), and the manager was willing to answer questions when I asked for her. The property is well-placed in King of Prussia, so there is access to the mall, bike/hiking trails, buses to the city, access to major highways, etc. Overall, a nice place to live (especially with its location) with a few slightly annoying issues that are common to any apartment.
I like it|Recommended: YesI love it here. The price is good and the apartments are in great shape.
Excellent turn around by the new management|Recommended: YesI would highly recommend staying at LVF. Close to everything, yet quiet and serene.