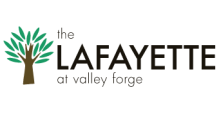 Your Review
Submit a Review

Resident Reviews
|Recommended: YesBest apts out of which we saw recently in King Of Prussia — Great place to stay, nice greenery surrounding apartments, staff is always nice and friendly, work orders are always actioned on same or next day, online facility to pay rent, good parking space, nice swimming pool. Just have 2 complaints - corridors smell little bit and Gym is very small, otherwise so far have very good experience here
|Recommended: YesThe AC and the Heat is old and the Blinds are not fixed properly Its noise — The AC and the Heat is old and the Blinds are not fixed properly Its noise The Staff in the rental office is awesome
|Recommended: YesPretty and rustic setting — Its not a new place, but it's well kept. I'd mention how when our fridge went, we had a new one the next afternoon. Our patio was collecting water. The maintenance rigged drainage tubes right before the pending hurricane. I just feel like management is on the ball. I also like the pool!
|Recommended: YesValue for money, could improve on service requests — Nice community, plenty of parking, very close to 202 right next to valley forge nat'l park friendly staff, nice swimming pool good tennis court ( would have loved it if i could play at night as well or may be an indoor tennis court for winter) Gym is very small and only one, could add more equipment and space
|Recommended: YesBeen here for 39 years - that says it all:) — This has been my home for 39 years. I have so enjoyed living here - when I arrived wee trees about 3 feet high were growing - now they go up to probably the 4th floor! Family and friends have enjoyed visiting me here, and those happy times are a part of the good feeling that goes with living here. Through the years the Building Manager, office staff and maintenance staff have been wonderful - not only do they do their jobs and do it well, we've known each for years and have become friends, which adds to my sense of safety and comfort living at the Lafayette. It has and continues to be a special and positive experience.
|Recommended: YesIt is in Great locality; Aparments are very well maintained; Prompt response from apartment facilities — Very well maintained; Prompt response from apartment facilities for any minor issues; Concrete building and very good sound proof, barely hear yours neighbours; Washers and dryers within the same floor - makes it really easy to do laundry; Garbage drop off in each floor - very helpful; Close to mall and other major shops, Close to the free way (422); Connected to the Valley Forge National Park, so great for walking/runnig besides the Tennis courts and Swimming pool; Good plantation around the apartments; On the whole it is in Great locality;
|Recommended: YesIt's been my home since 1972 - God bless me with many more years here! — Now a senior citizen, I am especially pleased with the prompt attention I receive from the The Lafayette, the courtesy extended by the manager and staff, and appreciate the prompt response and fine job the Maintenance staff provides.
|Recommended: YesLafayette At Valley Forge — Its a very nice apartment and management. We just love them
|Recommended: YesDecent starter apt in need of a few updates — I've lived at the Lafayette at Valley Forge for a little over 4 months, and have had a relatively good experience. I think it's a decent place to start out living on your own. The aspects I've enjoyed about living here are the beautiful, clean pool, the attractive wooded grounds, the soundproof firewalls, the helpful staff, and the proximity to Valley Forge park, the King of Prussia Mall, and major highways. I do have a few suggestions, though: 1. The buildings could use a few updates such as new, better insulating windows and sliding glass doors. Sound, heat and cold easily permeate these fixtures. 2. Lighting in the parking lots isn't always adequate; often there are bulbs out that leave large portions of the back lot unlit. As a single woman living on my own this makes me feel uneasy, especially because the lot is surrounded by dark woods. 3. Residents seem to treat the first floor like a trash can, throwing their junk mail on the ground and their used laundry detergent jugs outside the elevator. Perhaps some notices could be posted telling people not to do this, and some trashcans could be put next to the mailboxes. 4. The fitness center could use a replacement elliptical. There are currently two ellipticals that many people seem to prefer to use over the treadmills, yet the much older elliptical has been sitting there broken the whole time I've lived here. Some disinfecting spray would also be hygienic to have in the fitness center for users to wipe down the machines after use. 5. Though the walls are mostly soundproof, the ceilings are not. I can hear my upstairs neighbor's TV, vacuum, shower, and footsteps.